The Best Places to Buy Glasses Online in 2020
The Best Places to Buy Glasses Online in 2020
If you're looking for a new pair of frames, the internet is here to help. You'll get lower prices, more options, and the freedom to skip the weird ritual of staring at your face in a public place while wearing a pair of glasses that many other strangers have also handled. Here are six sites that will help you settle on your next specs.
When You Know What You Want
Some sites have so many options that they can be overwhelming. But if you aren't looking to browse—say you already have a pair of glasses that you like and want something similar—these sites are very likely to have the glasses you're looking for. And they offer great deals and discounts. You can search by shape, material, and color to narrow down the choices. Also, note the dimensions of your current favorite pair. Most glasses have the numbers for the lens width, bridge width, and temple arm length printed on the inside of one of the arms. That way you'll be sure your new glasses will fit.
EyeBuyDirect has a wide variety of frames, with starting prices as low as $6 and frequent discounts. Most of the frames' information pages helpfully show you what the glasses look like when modeled on both men and women.
Keep in mind that, although the frames themselves might be inexpensive, you'll still have to pay for lenses.
You'll also have to spring for shipping unless you meet a free delivery threshold of $99. EyeBuyDirect gives you 14 days to return the glasses for a full refund or an equal exchange, and you'll get one free replacement pair within the first year if "there are clear defects in material and workmanship."
The Japan-based company Jins, which put out these smart glasses back in 2015, also offers a decent selection of prescription specs. Its frames are on the pricier side—mostly in the $80 to $120 range, but that includes the cost of the prescription, anti-glare, and UV-protective lenses. Shipping is free, and lenses and frames come with a one-year warranty.
You also have the option to buy a "Collaboration Case" for your glasses for $5; all the proceeds go to select nonprofits that support causes like wildlife conservation and children's education. Full refunds or exchanges are allowed for non-sale items within the first 30 days after purchase, and Jins will include a prepaid shipping label if you do want to send your glasses back.
Zenni gives you a lot of choices. This site is best suited for someone who already knows exactly what they want and/or often breaks or loses their frames; the company sells a bunch of very cheap pairs (some as low as $6.95, including no-frills prescription lenses) in, as mentioned, a lot of styles.
The search tools Zenni offers to help sort through all those choices are fairly useful: You can refine by color, shape, material, and size. Like many of the other sites, it also offers a style quiz to winnow down options. The suggestions feature is on point. Like EyeBuyDirect, Zenni also has a lot of add-ons, so unless you're comfortable with the bare minimum, you might end up shelling out more than you expect.
Although the site does have a virtual "Try On" option—you upload your photo and the site superimposes an image of the frames on your face—and also aggregates images of people who have posted about a particular style on social media, those data points have some obvious limits. If you're waffling about a purchase and want to try it on before deciding, be aware that while you do have 30 days to return your frames, Zenni offers only a 50 percent refund if you want your money back. To get the full 100 percent, you'll have to take an in-store credit. And regardless of the refund you choose, you'll still have to pay for return shipping.
GlassesUSA delivers custom prescription lenses and thousands of frame options, including designer brands and their in-house collections. The glasses start at $38, though some prices often include free lenses. The site also has a clearance section that lists frames that are up to 60 percent off and lenses up to 25 percent off. You can virtually try on frames by importing a picture, using your webcam, or using one of GlassesUSA's models.
The site's search tool also has plenty of filters to help you find the right frames, including shape and style and according to the lens width, bridge width, and temple length. Plus, you can order special lens types as you'd usually get from your eye doctor's office, including anti-scratch and anti-reflective coatings, UV protection, hydrophobic coating, blue-light-blocking, and other tints. Once you've selected and are ready to order, you'll get free shipping and returns and a money-back guarantee.
When You Need to Try Them On
If you don't know your size, are looking for a new style, or are just a bit indecisive, these sites have great try-before-you-buy options.
The NYC-based retailer has made itself essentially synonymous with buying glasses on the web, and for good reason. WP's site makes it painless to cut through the overwhelming number of options and settle on a style that you'll like. In some ways, it's even better than visiting a brick-and-mortar store, where it can be difficult to keep track of the styles you liked as you try on every pair in the place.
If you need a little help figuring out what you want, fill out the eight-question starter quiz to narrow down the size, frame shape, and colors that you're looking for.
The site will then auto-suggest frames that you might like. Pick up to five (and you can always search the main site, too, if you want more variety) and Warby Parker will send you the pairs to try on at home for free.
You have five days to try them on at home before mailing them back using a prepaid shipping label. If you're ready to commit to a style, just fill in your prescription information for the pair you liked. You won't be charged until you decide to purchase a pair (unless you damage or don't return the home try-on frames). Most frames start at around $95, which includes the cost of the prescription lenses. WP lenses all include scratch-resistant, anti-reflective, and hydrophobic coating, plus UV protection. You have up to 30 days to return them for a full refund.
Felix + Iris offers a try-at-home program similar to Warby Parker's. With its At-Home Fit Kit, you can select four styles to try and have five days before you need to send them back.
And Felix + Iris's fit selections get a little more detailed than Warby Parker's: You have the option to input your current frame measurements, which they then take into account when compiling recommendations. The site also offers more styles than WP, in case you're looking for something a little less… Brooklyn.
Most single-vision frames start at $119 and are covered with a one-year warranty. You can return the glasses for a full refund—with free shipping—within 30 days of purchase. Felix + Iris will also cover frame adjustment costs up to $25 within that initial 30-day period.
---
Before You Order
To buy prescription glasses online, you'll need some info upfront. First: a prescription. The American Optometric Association recommends that adults get an eye exam every one to two years. You can make an appointment with your usual optometrist or ophthalmologist. Many glasses stores like Pearle Vision or Warby Parker also offer in-store eye exams. Just make sure to check your insurance coverage before you go.
You also need to know your PD, or pupillary distance—literally, the distance between your pupils. This is important when making the lenses, to ensure that the optical centers of your glasses line up with your eyes. Sometimes the PD will be on your prescription. If not, Zenni offers this guide to measuring your PD with a ruler and a mirror. Warby Parker has an interactive tool on its site that uses your computer or phone camera.
Once Your New Glasses Arrive
A few suggestions for what to do with your old glasses once you no longer need them:
If the lenses and frame for your old pair are still intact and in pretty good shape, VSP Global, the health insurance company, will send you a donation box for free. They then work with Lions Club International to clean, label and distribute frames to people in need around the world.
New Eyes for The Needy is another nonprofit that will accept donations, although you'll need to pay the cost of shipping to their New Jersey headquarters yourself (which will count as a tax-deductible expense).
Some eyewear stores like LensCrafters, Pearle Vision, and Sears Optical will take old frames and recycle them on your behalf. Call your local branch to make sure before heading over.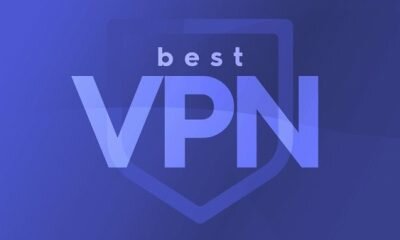 2020 6 Best VPN service to use
Getting the best VPN possible is an important part of the kit to keep your online life as safe as possible in...