Forex today:Dollar returns, gold collapses.
Forex today:Dollar returns, gold collapses.
Analysts said gold's overall appeal was intact, with prices up more than 33 per cent so far this year.
Gold prices fell on Tuesday as the dollar's relative value against other currencies recovered, spurring some investors to lock in gains in bullion, which has soared to record levels of $2,000 per ounce. Spot gold was down 0.5 per cent at $2,017.53 per ounce by 0447 GMT (10:17 am in India), retreating from a record high of $2,072.50 hit last week. US gold futures fell 0.6 per cent to $2,026.90 per ounce.
"A stronger dollar and favourable risk sentiment are weighing on gold. Prices are undergoing a period of consolidation after rising more than 14 per cent in three weeks," said DailyFx strategist Margaret Yang.
Stocks rallied after US President Trump said he expects the US economy to grow at a record pace in the upcoming weeks, hinting he could cut taxes on capital gains and for middle-income families. Wall Street lost momentum ahead of the close, trimming intraday gains and closing in the red.
The dollar initially fell with mounting risk-appetite, but recovered it good shape in the US afternoon, recovering the ground lost against its high-yielding rivals and reaching fresh highs against most other major currencies.
Gold plunged, with spot down to $1,909.90 a troy ounce, shedding roughly $120.00 in the day. Crude oil prices followed equities' behaviour, ending the day in the red amid dollar's comeback. WTI settled around $41.60 a barrel.
UK employment data was mixed, as the ILO unemployment rate remained steady at 3.9% in the three months to June, better than the 4.2% expected. However, the Claimant Count Change for July disappointed by jumping to 94,400, far worse than the 10K projected.
US Treasury yields reached a one-month high amid optimism
Gold trade attracted a lot of fast money last week, and I believe a washout of speculative long positioning sets gold up for a more balanced rally going forward," said Jeffrey Halley, a senior market analyst at OANDA.
The metal has been one of the most consistent gainers through the six months of coronavirus-led turmoil in financial markets, benefiting from a flood of capital into the world economy and investors seeking a relatively safe location to park money with interest rates at or near zero.
Prices may break a support at $2,017 and fall to $2,000 per ounce, said Reuters technical analyst Wang Tao.
Silver dropped 1 per cent to $28.86 per ounce and platinum fell 0.8 per cent to $979.12, while palladium rose 0.7 per cent to $2,234.90.
..iCoQuet..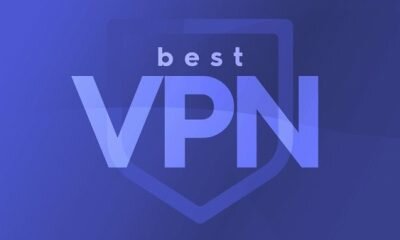 2020 6 Best VPN service to use
Getting the best VPN possible is an important part of the kit to keep your online life as safe as possible in...