Saudi $300 billion fund just bought stakes in these companies!
May 21, 2020 13:35
During the coronavirus pandemic, many investors were scrambling to readjust their portfolios. While a few billionaires investing legends like Warren Buffett dumped stakes in some of America's top companies, a few decided to pick up some bargains. One notable player was Saudi Arabia's $300 billion sovereign-wealth funds. Read on to find out what they found and what they bought!
Bargain hunting in America
Saudi Arabia's $300 billion sovereign-wealth funds called The Public Investment Fund has spent the past quarter finding bargains in America's top corporations after the coronavirus-led market crash. According to a filing with the US Securities and Exchange Commission (SEC), the wealth fund has taken minority stakes in a variety of American companies, covering a diverse range of sectors that amounts to $7.7 billion.
Here's what they've snapped up:
$521.9 million in Facebook
The fund also disclosed an $827.7 million investment in oil giant British Petroleum (BP) through its New York-listed entity, a $487.6 million in Bank of America, $522 million in Citigroup, and $513.9 million in Marriott International. In the past, the fund has also bought stakes in other well-known companies such as Uber and Tesla.
The aim of the PIF fund is to "seek strategic opportunities both in Saudi Arabia and globally that have strong potential to generate significant long-term returns while further benefitting the people of Saudi Arabia and driving the country's economic growth." This has been on instruction from Crown Prince Mohammed bin Salman who tasked the fund to diversify the country's economy away from oil by investing in companies unrelated to the oil industry.
While many claims this is a bold strategy for the country who is suffering from lower oil revenue and a weakening economy, other billionaire investors have also used the recent market crash as an opportunity to top up their portfolios. These include:
George Soros of Soros Fund Management buying stakes in Disney
David Einhorn of Greenlight Capital buying stakes in Disney, Tesla, and Berkshire Hathaway
Stanley Druckenmiller's Duquesne Family Office buying stakes in Disney while slashing stakes in Snap and Uber
Dan Loeb of Third Point buying stakes in Amazon and Disney
The most common theme between a lot of these different investors is Disney. Let's have a look at its share price in more detail.
How to trade Disney shares
Below is the long-term, monthly price chart of Disney's (DIS) share price:
Source: Admiral Markets MetaTrader 5, DIS, Monthly – Data range: from 1 October 2008 to 20 May 2020, accessed on 20 May 2020 at 10:30 pm BST. Please note: Past performance is not a reliable indicator of future results.
With Admiral Markets UK Ltd you can trade Contracts for Difference (CFDs) in shares from 15 of the largest stock exchanges in the world. This product allows you to go long and short a market. You can learn more about the advantages and risks in the 'What is CFD Trading?' article.
Before the coronavirus-led market crash, Disney's share price was steadily rising. In fact, its share price traded in a tight price range of $121 – $91 between 2015 and 2019. While the share price broke higher in 2019, it did not manage to hold on to those gains in the early part of 2020.
Interestingly, the sell-off pushed the price all the way back down to a long-term horizontal support level at around $86. From this level, buyers have taken control in the short-term. The bounce is more evident on the weekly chart as shown below:
Source: Admiral Markets MetaTrader 5, DIS, Weekly – Data range: from 21 December 2014 to 20 May 2020, accessed on 20 May 2020 at 11:30 pm BST. Please note: Past performance is not a reliable indicator of future results.
While the bounce higher in Disney's share price is interesting, traders will now be eyeing the $121 price level. This used to be a historical resistance line when the share price was trading in a range between 2015 and 2019. If buyers can break above here there may be more upside yet to come – perhaps all the way to the all-time high price level.
However, fundamentally there are issues with the company's income stream. Disney's parks and resorts (Disneyworld) is one of the company's biggest moneymakers. The lockdown instigated by governments to stop the spreading of Covid-19 has massively affected one of Disney's top revenue streams.
What has some investors leaning towards a more bullish bias is the fact the company just launched Disney+, at a time when subscriptions to streaming services have been on the rise. Of course, the backing of some major heavyweight hedge fund managers has also helped buyers stay in control in the short-term.
How will you be trading it?
One way to help you make more effective trading decisions is to download the Trading Central Technical Ideas indicator completely FREE by upgrading your MetaTrader 5 trading platform to the Supreme Edition provided by Admiral Markets. This indicator provides you with actionable trading ideas and technical analysis on a wide range of asset classes. To get it free, just click on the banner below and download it today:
INFORMATION ABOUT ANALYTICAL MATERIALS:
The given data provides additional information regarding all analyses, estimates, prognosis, forecasts, market reviews, weekly outlooks, or other similar assessments or information (hereinafter "Analysis") published on the website of Admiral Markets. Before making any investment decisions please pay close attention to the following:
1. This is a marketing communication. The content is published for informative purposes only and is in no way to be construed as investment advice or recommendation. It has not been prepared in accordance with legal requirements designed to promote the independence of investment research, and that it is not subject to any prohibition on dealing ahead of the dissemination of investment research.
2. Any investment decision is made by each client alone whereas Admiral Markets AS (Admiral Markets) shall not be responsible for any loss or damage arising from any such decision, whether or not based on the content.
3. With a view to protecting the interests of our clients and the objectivity of the Analysis, Admiral Markets has established relevant internal procedures for the prevention and management of conflicts of interest.
4. The Analysis is prepared by an independent analyst Jitan Solanki, Freelance Contributor (hereinafter "Author") based on personal estimations.
5. Whilst every reasonable effort is taken to ensure that all sources of the content are reliable and that all information is presented, as much as possible, in an understandable, timely, precise and complete manner, Admiral Markets does not guarantee the accuracy or completeness of any information contained within the Analysis.
6. Any kind of past or modeled performance of financial instruments indicated within the content should not be construed as an express or implied promise, guarantee or implication by Admiral Markets for any future performance. The value of the financial instrument may both increase and decrease and the preservation of the asset value is not guaranteed.
7. Leveraged products (including contracts for difference) are speculative in nature and may result in losses or profit. Before you start trading, please ensure that you fully understand the risks involved analysis.
Don't Miss
Natural Gas Roll Date – June 2020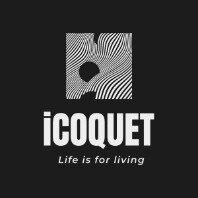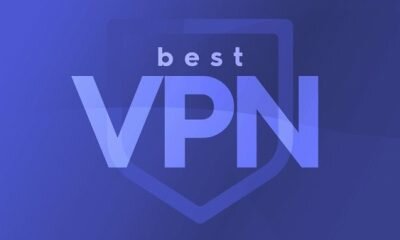 2020 6 Best VPN service to use
Getting the best VPN possible is an important part of the kit to keep your online life as safe as possible in...