Want to Reduce your PDF's size? Read On
When you want to submit a professional document electronically, you will most likely have to share it in the PDF format. PDF format has become the industry standard of document sharing. Thus, it is important that you know what size PDF files are optimal for sharing with others.
Very often, you will have come across the need to reduce your file size in order to share it. Before we move further, you should know how to check the size of your document.
If you're using Adobe Acrobat, you can simply open the document and select "properties" to see the details about the file or you can go to the folder where the document is stored, right-click on it and select "properties" If you notice that the file size is too large to be shared, you will have to compress it.
The process of doing so is quite easy. All you have to do is follow some simple steps and use one of the following ways to reduce your PDF document's size:
1. Avoid Scanning Documents
Though PDFs are used quite often as the industry standard of document sharing, most people are still not aware of how to correctly create a PDF document. They often print out different documents and then scan them to create a pdf document.
Scanned documents have a larger size than electronically converted documents. Therefore, you should scan only documents that aren't available with you in the electronic form.
If a document is available with you in electronic form, you simply need to save it as a PDF file. In case you want to add more than one document in a single PDF, you can easily merge them using different tools available online.
2. Save Your Document As "Reduced Size PDF"
Once you've converted your files into the PDF format electronically, you will notice that the size reduces. If that doesn't happen, you can try another simple method to reduce the document size.
In the newer versions of Adobe Acrobat, you are provided with a feature that allows you to save your PDF file as a "reduced size PDF." Be aware that using this feature will lower the quality of the images present in the document and will also remove any digital signatures it contains.
3. Use Tools Like ViewPDF
There are several tools available on the internet like ViewPDF that come in handy while dealing with PDF documents. You can easily convert the files from any other format into the PDF format or even merge two PDFs for easy sharing and saving.
In the process, you can also adjust the size of the file to suit your requirements. ViewPDF is an extension to your web browser and therefore, saves you the trouble of installing additional software. The all-in-one facility also reduces the hassle to surf various software at once.
4. Adobe Acrobat's "Optimize PDF" tool is very Handy
If you use the previous option to reduce your file size, you won't be able to control which parts it compresses. Sometimes, while sending important documents, you would definitely want to have a bit more control over the elements that will be compressed.
For those times, you should use Adobe Acrobat's PDF Optimizer tool. You need to open the file in Acrobat and select save as other and Optimized PDF.
A dialog box will appear in front of you where you should choose the audit space option. This opens a table that shows you the space being occupied by different elements. You can personally select which parts of the document you need to compress.
5. Use Word's "Optimize" Feature
If you wish to save a work file in PDF format, you can use the "Save as" option. The word-generated PDFs are comparatively small in size with respect to the images in the file.
While saving, a dialog box opens, where you'll notice a "optimize" option at the bottom. Click on it and select the minimum size option for the maximum compression of your document.
So, the next time a large-sized PDF prevents your progress, implement these five tips and you will be back on track in a minute!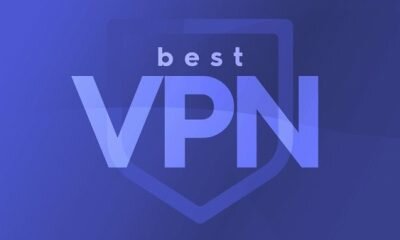 2020 6 Best VPN service to use
Getting the best VPN possible is an important part of the kit to keep your online life as safe as possible in...