What is 5G – The Future of Mobile Broadband
A lot of people are talking excitedly about how 5G is going to revolutionize mobile connectivity. There are equally a few people skeptical of the technology citing health concerns. However, not many people understand how or why 5G is such a big deal.
5G is indeed going to be way better than any of its previous mobile network technologies, and not only because of the natural progression of numbers that started at 1G for analog and 2G for digital.
Here, we will try to dumb down 5G for the layman through an introduction to the concept and its application.
What is 5G?
5G (short for the fifth generation) is the next generation of cellular wireless technology, a step ahead of the currently in use 4G LTE (Long Term Evolution). It offers much faster speed, lower latency, and more capacity than the current generation of cellular networks.
How Fast is 5G?
5G is expected to offer speed at least 10 times and up to 100 times greater than 4G mobile networks. This puts them at par with fiber-optic connections.
While 5G is capable of 1 Gbps (or even up to 10 Gbps) speed range, speeds of 100 to 400 Mbps will be usual, but speed can also drop to around 50 Mbps range.
Although, when we talk of advanced generation of mobile networks, the idea of faster speed occupies our mind, it is not the sole characteristic that makes 5G great.
One of the key attributes of 5G is low latency. If anyone thought that the lag time of 20 ms to 50 ms that the fast networks of today record is amazing, they will be bowled over by the astoundingly low lag time of as low as 1 ms that 5G can boast of. However, 10ms to 20ms will be practical.
This low latency leads to a lightning-quick response time that makes 5G attractive to applications in trendy emerging technologies such as VR (virtual reality), AI (artificial intelligence), autonomous cars, and robotics.
5G does not just beat 4G in the area of speed and latency, it also offers greater capacity. While 4G can support about 100,000 devices per square kilometer, 5G can support up to 1 million devices in the same area.
This high capacity combined with emerging Massive Machine Type Communications (MTC) 5G standard means the technology will be massive for connected IoT devices.
Some of the industries and areas where 5G is expected to create a paradigm shift in terms of advanced technical capabilities include:
The 5GAA (5G Automotive Association) is gunning for cellular V2X technology to be used more to enable an increase in the production of autonomous cars. Experts estimate that with 5G in use, the full potential of self-driving cars can be realized.
Healthcare is another major area that 5G applications can have a huge impact. With the use of robotics in critical surgery becoming more frequent nowadays, the advantages of 5G in seamless communicating while performing a procedure will lead to higher efficiency and lower risks.
The fixed lined broadband connection which is so popular today is likely to get replaced by 5G and its application in fixed wireless connection.
How Does 5G Work?
5G is slated to use enhanced and scalable OFDM (orthogonal frequency division multiplexing) which allows encoding of digital information on multiple carrier frequencies.
This is in addition to dynamic and integrated sub-frame design like TDD (Time Division Duplex), flexible linear error correction through LDPC (low-density parity-check) channel coding, MIMO (multiple inputs, multiple outputs) antennas, and advanced spectrum-sharing techniques.
The brand-new air interface that has been developed to facilitate 5G network connection is known as the 5G NR (New Radio) and is now established as the global standard for 3GPP (3rd generation partnership project) networks.
Don't get unsettled by all this jargon. Simply put, 5G started by using SHF (super-high frequency or millimeter wave) spectrum for unleashing its enormous capacity even if for only a short-range.
However, with a 5G-specific spectrum still to be allowed for commercial usage on large scale, 5G is currently utilizing the low-frequency spectrum, that the mobile carriers are licensed to use as of now, for spanning greater distances and overcoming obstructions.
With extensive 5G rollout plans by the major mobile carriers, the fabled speed of 5G will be rationalized once greater access to the public takes place, but better connectivity than 4G is guaranteed.
How is 5G Better than 4G?
The three key benefits of 5G mobile connectivity that are common knowledge today are:
Higher speed
Lower latency
More device connectivity (higher capacity)
But the question remains how does 5G compare with 4G and why is it considered the better and more preferable option. A brief overview of the salient features will help clarify.
While 4G only focused on bettering 3G in terms of speed, 5G presents a unified platform with higher capability. So, here apart from the improved speed, which is a given with a next-level generation, 5G also ensures extensive support for IoT (internet of things) application. More deployment modes and newer interconnects make 5G scores higher than 4G in all departments.
5G supports all types of spectrum, whether licensed, shared, or unshared. So, it can utilize not only low bands below 1GHz but also mid-level bands from 1GHz to 6 GHz (a.k.a. sub-6) and high bands of millimeter waves that encompass extremely high frequency of range between 24GHz and 300 GHz.
Faster speed, higher capacity, and lower latency are at the core of 5G efficiency.

Clocking up to 20Gbps speed at peak data use with an average data rate of several hundred Mbps
5G can help experience almost a hundredfold increase in internet traffic capacity
the almost non-detectable lag time of 1 ms characterizes instantaneous 5G connectivity
When will 5G be available?
5G has ceased to be a concept and has come to live usage in several countries already. Since 2018 the rollout of 5G had been planned and within a year the rollout has been more extensive.
Countries like South Korea, Australia, Ireland, the United Kingdom, and the United States have multiple carriers supporting 5G services, fully in some cities, and partially in most parts.
Other countries such as Norway, China, Qatar, Uruguay, South Africa, Lesotho, Romania, and Finland have also launched 5G services while Germany, Italy, Russia, Argentina, Mexico, New Zealand, and Sweden have either rolled out partial services or planning to launch soon.
In Africa
In Africa, Lesotho and South Africa are the only countries where limited commercial 5G services have been deployed. In South Africa, data services provider, Rain is offering 5G services in Johannesburg and Tshwane on the 3.6GHz spectrum (sub-6), while MTN is still conducting trials.
Vodacom is offering 5G services in Lesotho on the 3.5GHz spectrum, while Gabon Telecom has begun 5G tests in Libreville.
5G in Nigeria
In Nigeria, MTN started 5G trials in November 2019 using a 26GHz trial spectrum allocated by the communications regulator in Nigeria (NCC), making the country the first in West Africa to go 5G. The demo is expected to last for 3 months starting in three cities, but extending further to four additional cities.
The three launch cities include Lagos, Calabar, and Abuja. MTN will be using a 100MHz bandwidth in Calabar and a 20MHz bandwidth in Abuja for the tests with equipment deployed by Huawei and ZTE respectively.
Testing in Lagos will also use 20MHz bandwidth with a network powered by Ericsson.
NCC plans to license spectrum on 26GHz, 38GHz, and 42GHz (millimeter wave or FR2) for 5G deployment in Nigeria, though I believe they need to add some sub-6 bands to the mix. Currently, the regulator is offering a trial spectrum in the FR2 bands for the 5G trial.
As of now, it is not clear what happens after the three months demo period or when NCC will begin licensing 5G spectrum in Nigeria. We are even more curious about when commercial 5G is coming to Nigeria.
5G is still a long way to full Deployment
One thing to note however is that with massive public distribution of 5G services still in its initial phase, cheap 5G phones are still not out in the market for everyone's use.
Moreover, the 5G-ready devices that are in use today can only use the resources that 5G telecommunication standards have been able to unlock for now.
So, once the 5G mobile connectivity becomes more usable and open for mass use with more affordable devices, the technologies used for 5G now will evolve.
5G devices of today would also need to be upgraded to handle the changes as the technology is still an evolving one.
While most current 5G deployments focus on the Enhanced Mobile Broadband (eMBB) other emerging 5G standards like
Ultra-Reliable Low Latency Communications (URLLC) that could power mission-critical applications like remote medical surgeries, robots, and holographic calls, and the Massive Machine Type Communications (MTC) that will power IoT (Internet of Things) devices are still several years off.
What Phones support 5G
The availability of phones will be key to the success of 5G. Right now there are a handful of android phones that support 5G. Most of them are premium smartphones, but a few are mid-range models.
Most 5G phones are way above the budget of most consumers with cheap 5G phones being scarce or nonexistent. However, as 5G deployment continues globally more affordable options will be available.
However, you do not need a phone that supports 5G to enjoy the benefits of the technology as devices that run off 5G to create a Wi-Fi hotspot that will offer the superfast speed of 5G over Wi-Fi to your 4G, 3G, and 2G phones will probably be available.
Samsung currently offers a couple of 5G phones like the Samsung Galaxy Note 10+ 5G, Galaxy Fold 5G, and Galaxy S10 5G. The next flagship from Samsung, the Galaxy S11 is expected to offer 5G even in the base model.
Here are a few 5G phones that are currently available
Samsung Galaxy S10 5G
Samsung Galaxy Note 10 Plus 5G
LG V10 ThinQ 5G
Xiaomi Mi Mix 3 5G
Samsung Galaxy A90 5G
5G in a Nutshell
Concerns have been raised world over with each evolution of mobile connectivity generation, and 5G is no different.
Interference issues with remote satellite operations, concerns of surveillance and loss of privacy, and health concerns have plagued the conversation about 5G in some circles.
But the advantages of 5G and the potential it promises in terms of telecommunication and interconnectivity overshadow the disadvantages.
Let the experts squabble on the merits and demerits of the ethical use and figure out on evidentiary proving or disproving of health care due to its usage, 5G with all its benefit, and application is here to stay, as all of us wait for more extensive commercial rollout.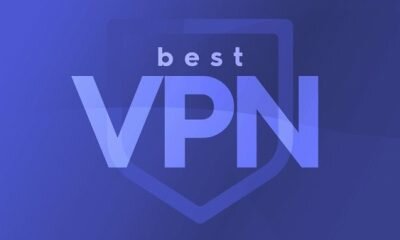 2020 6 Best VPN service to use
Getting the best VPN possible is an important part of the kit to keep your online life as safe as possible in...