Best Investment Apps for 2020
With the sharp increase in brokerages and new companies offering investment apps, the options are numerous. Plus, choosing the best investment apps can be overwhelming with the long list of investment apps in the market.
There are numerous apps for every category of investors either you are a stock trader or an angel investor; there are apps suitable for you.
And as a beginner with a lot of fears and doubts, there are investment apps to help beginners get familiar and comfortable with investing.
You want to ensure that, in the race of increasing your capital; you don't end up losing it all. And this you can also achieve with an investment app.
In this post, I will be taking a more detailed step in analyzing the best investment apps in the market that you can choose from.
This review will also contain the app ratings on the app store to see how well it's doing on the market.
Before we dive into it, let us remind ourselves of what exactly investment apps are?
What are Investment Apps?
Investment apps are mobile apps that provide a platform for individuals to invest and also track their investments.
Tracking your investments is very important and an investment app that does not offer this feature is not worth it.
While there are investment apps for buying stocks, we also have a good number of investment apps for agricultural investments.
This depends on which of them you are more comfortable with. This will be discussed later on in the post.
So let's get into the list first.
Best Investment Apps
1. Trove App
Trove is an investment app that allows you to buy US stocks, Chinese and Nigerian stocks right from where you are in Nigeria.
Before investing in US stocks from Nigeria was nearly impossible but thanks to the advancement in technology; this can now be done from the comfort of your bed. This makes Trove one of the best investment apps around.
Trove gives you the flexibility of investing with as little as N1,000 Naira through their app. It features big Nigerian companies and conglomerates like Dangote cement, Jumia, and other US brands like Netflix, Microsoft, etc.
Trove gets a rating of 4 of 5 on Google play store and a glance through people's comments shows that they have a good number of positive reviews.
And it makes sense to note that the few negative reviews are more of people seeing the formalities as being stressful, so Trove app gets green on this.
Features
Allows you to automate your investment by linking to your debit card
Offers a flexible capital investment rate
It offers both an android app and iOS for Apple users
A one-time fee of $5 is required to open a US brokerage account
A four-step registration process
Click here to download the and iOS app
2. Bamboo
InvestBamboo is an investment platform featuring over 3500 stocks listed on the Nigerian stock exchange and U.S. stock exchange which you have unrestricted access to as a user.
Users can fund accounts with dollars, Naira, or their local currency easily to start trading. Bamboo offers a much more transparent charges policy which makes them a suitable platform for newbies.
Bamboo is fully launched in Nigeria as one of the best investment apps in the country and hopes to spread out to other African countries too.
Absolutely, with the 2FA verification process offered by Invest bamboo; you can rest assured that your investment is protected.
Bamboo has a rating of 3.7 (194 ratings) on the Google Play store and a rating of 4.9 (19 ratings) on the Apple store.
Features of Bamboo
Bamboo gives unrestricted access to over 3000 Nigeria and US stocks
The flexibility of funding your account with both Naira and dollars
Offers a simple dashboard to track your investments
High bank-level security with 2 Factor authentication verification (2FA) and data encryption
Protected by NG & US Sec
Mobile apps for Android and iOS are available for download on their respective play store.
Uninvested cash left in account accrues 1.45% interest annually.
Download and iOS app
3. Cowrywise
Cowrywise is more of a savings app than an investment app. It helps you get interested through a savings account.
However, Cowrywise also allows you to invest in mutual funds, and also earn by compound interest.
With as little as N100, you can start saving on the Cowrywise platform.
Features
Flexibility in funding your Cowrywise account with any Nigerian bank (either manually or automatically from your bank account.)
Offers different types of savings and investment plans you can choose from.
The minimum duration of investment and savings is 3 months
Offers Halal savings for Muslims interested in saving with Cowrywise
You can create as many savings plans as possible
The Cowrywise dashboard is designed to monitor investments and returns.
Allows you to invest in different types of mutual funds
The systematic Investment program allows you to invest a fixed amount regularly into a mutual fund daily, weekly, or monthly.
Cowrywise does not charge any SMS fee or account maintenance fee.
Download and iOS app
4. PiggyVest
Piggyvest is a savings and investment platform that allows you to earn interest while saving. It is one of the best investment apps that offers a better interest rate for your savings.
However, they also offer an Investment plan which allows you to invest in companies while earning an interest rate.
Plus, you also have an option to lock funds for a set period before you can withdraw your funds. And during this period, you earn a 13% interest rate over your funds.
With their target savings feature, you can set a finance target for yourself with a set duration to achieve your targets.
Piggyvest offers different savings and investment options like Investify, Safelock, Flex Naira, and Flex dollars.
Let get into the features PiggyVest offer
Features
It gives you the flexibility to earn while saving. You earn between 10% – 15.5% interest rate over your funds
The investment plan allows you to earn nothing less than a 25% interest rate over your capital.
With the Autosave option, you don't have to log in to save money. This is done automatically from your debit card.
It offers an option to save towards a financial goal or create a fixed deposit account with the safety lock feature.
Piggyvest rewards customers with points with 1 point being equivalent to N10
Has a referral program that allows you to earn by referring friends to PiggyVest.
Download Piggyvest and iOS version
5. Wealth.ng
Wealth.ng is another investment platform that allows you to invest in foreign stocks with any currency. Plus, Wealth.ng allows you to also invest in agriculture and real estate.
A fixed income product is one of the best investments to make as an investor. With the fixed income securities, you receive periodic interest payments every year you hold the assets.
The agricultural investment plan allows you to earn a bigger profit by investing in agriculture. Your funds are invested into farms of your choice and get to track your investments.
Besides, the real estate investment plan is an awesome deal for investors. You don't need millions to own a real estate stock. With Wealth.ng, you can invest as little as N10,000 and enjoy over 18% interest per year.
Wealth.ng has a rating of 3.3 on Google play store with over 137 reviews on the app. While on the App Store, Wealth.ng has a rating of 3.8.
Features
Offers a variety of investment plans (treasury bills, Eurobonds, real estate, and Agricultural investment)
The minimum investment duration is 30 days
Wealth.ng is free and does not require any fee
Offers a white-glove account feature that enables you to hand-over control to Wealth.ng to make decisions for you.
It has a wealth TV channel where they educate people on personal finance.
Download and
6. FarmCrowdy
Unlike other investment apps covered so far in this article, FarmCrowdy is one of the Best Agriculture investment platforms. It provides you with the best environment and tool to invest in agriculture. Whether it is fish farming or poultry farming; there are a lot of options available for you.
You don't need to be directly involved with the running of the farm, your fund does the work for you. With your funds, FarmCrowdy funds a farm and provides the necessary farm tools, seedlings, fertilizers, etc.
They offer a mobile app from which you can maintain and track your investments. You can also visit the farm to see where your money is put and the progress they have made.
This is one of the best investment apps if you are interested in or passionate about Agriculture but don't have the time to be an active partner.
Features
The investment duration ( farm cycle) runs from 5 months to 12 months)
Offers flexible payment options for investors
Farmcrowdy provides insurance cover over your initial capital to reduce the risk of losing your investment
Has both android and iOS app for mobile users
Download
7. ThriveAgric


ThriveAgric is an agricultural investment platform that allows you to make a profit by finding a farmer. Just like Farmcrowdy, your investment is put into a farm and your investment duration depends on the farming cycle.
To get started, you download the app, choose the right farm, and get updates on the progress of the farm. The updates are given in the form of SMS, email, and notifications on the App.
Features
Offers a user-friendly interface on the app
Offers an android and iOS app for mobile users
Updates of farm produce are sent to investors every month
Investors are allowed to visit the farm only after giving a week notice of their coming
Thrive Agric Insures investors capital with lead way, so if there are any cases of damages or whatsoever; your funds will surely return to you
Download and iOS app
8. Carbon
Carbon is well known as one of the best quick loan apps for individuals. They provide quick loans for salary earners. However, they also have an investment app, PayVest, that allows you to invest and earn a profit over some time.
PayVest is an investment app owned by Carbon and allows you to invest between Ten thousand naira to Ten million naira and earn up to a 16% interest.
The app allows you to track your investment and spendings right from your dashboard.
The parent company, GetCarbon, is a full-grown finance company and has other products from which you can benefit from.
Features
Has a simple user interface for easy navigation
Has both Android and iOS app for mobile users
Offers different financial services other than investment products
The minimum investment amount is N100
Payment flexibility to withdraw and fund your account
Gives the flexibility to earn up to 16% interest per annum
Bank-grade security protects your funds
Download PayVest (Carbon) and iOS app
9. AfrInvestor
Afrinvestor is an online investment platform owned by Afrinvestor, a Nigerian investment company that specializes in asset management, securities trading, investment banking, and investment research
They have their headquarters in Lagos, Nigeria.
Their online trading solution enables individual investors to access trade Nigerian stocks and other investment products online from the comfort of their homes and offices.
Afrinvestor has a mobile app for Android users.
Features
Creating an account with Afrinvestor is free and does not require any initial deposit
Offers live equities trading that allows you to see live prices of stocks and also bid for offers.
Charges a brokerage commission fee of 1.35% on equity trades
Afrinvestor does not support the trading of Treasury bills via the platform. They offer this on a custom level
It provides a dashboard to track your investment both fixed and equity.
Afrinvestor is free (apart from commission) and supports all countries
Download the Afrinvestor and iOS app.
10. I-invest (Treasury bills)
I-invest is a mobile app that allows both current and aspiring investors to purchase securities and other related investment (T-bills) without a broker.
It is known for being a platform that does not need a broker to make Investment.
Treasury bills, Eurobonds are some of the investment plans that I-invest offers through their mobile application.
Besides, the application provides a dashboard to track investment portfolios.
Ultimately, providing a means investors can save money while still earning interest rates.
Features
Offer a user-friendly interface to track Investment portfolios
Has a mobile app for both Android and iOS users
Provides access to an array of Treasury bills and Eurobonds investments
I-invest does not charge any additional fee
Registration is made easy and does not take you more than 5 minutes
Flexible bank integration; you can easily fund your account with your debit card or through any Nigerian bank
Minimum cash investment is N100,000 naira
The minimum holding period is 30 days ( minimum Investment duration).
Download I-Invest and iOS app
11. Sizing (Investment One)
Investment one is an investment platform offering assets management, stockbroking, trust, and pension fund management, and other financial services.
The Investment platform is a top player in the Nigerian fintech sector with experts offering financial services to their customers.
The first Investment-one mobile app enables you to access their investment products. However, the app is not properly functioning and has a lot of glitches.
However, Investment-one has launched another app, Ziing, through which you can access all their financial products with ease through your mobile phones.
A lot of errors that the first app caused their users have been attended to make the Ziing app a better solution. Plus, the app has a simple user-friendly interface.
Features
Offers virtual investment simulator
With Easy Trade, you can place trade mandates on NSE
Investment one manages both corporate and individual accounts
It offers a USSD code through which you can trade directly.
Profiling on the easy trade platform requires a one-off N1000 fee.
Liquidation of stocks can be done easily within 3 working days
Download
12. FBN Edge
FBN Edge is one of the best mutual funds investment app that simplifies investing and makes tracking your investment easier.
The mobile app is owned by FBNQuest Assets Management, a subsidiary of First Bank of Nigeria. The app gives users control over their financial goals.
One noticeable thing is its team of experienced investors and the backing of one of the best banks in Nigeria. This is why we believe it is one of the best investment apps you can download right now.
It has earned the trust of many users.
Features
Signing up into the platform is as simple as ABC
FBN Edge allows you to purchase and top-up existing mutual funds
The app offers a dashboard for viewing real-time balances
Offers mobile app for both Android and iOS users
Download and iOS app
13. Rise
Rise is a Platform that gives you the key to unlocking foreign investment opportunities without leaving the comfort of your home.
With over 3000 investors using Rise investment app and increasing. They must be satisfied using the app.
Rise combines the precision of complex algorithms and experience of finance experts to help you invest in top-performing foreign opportunities.
Plus, you get to invest in dollars which means a better return on investments especially when you convert your dollars to the naira currency.
For a start, you download the mobile app (Android or iOS version) and sign up. You get to choose the type of investment and duration of your investment.
One noticeable feature is that as you continue on the platform, Rise gets to serve you an automatic custom mix of investment opportunities you can invest in based on your previous choices.
Features
Offers a mobile app for both Android and iOS
Investment is done in dollars which leads to a better and higher return
The app uses a complex algorithm to serve you foreign opportunities that most likely fit your investment style
All accounts are protected with the same encryption technology banks use and the stock investments are insured too.
Rise charges a fee on card payment, withdrawal, and platform fees. For the card payment, Rise charges 1.4% + N100 for local cards and 3.9% + N100 for international cards
Allows you to trade US stocks and Eurobonds via the app
Download and iOS app
14. Chaka
Chaka is an investment app that allows you to trade both local and global stocks across 40 countries in the world. Investment stocks of big companies like Google, Facebook, Dangote, are available on the Chaka investment app.
To start with, Chaka has a calculator that enables you to do your investment math yourself. You can get an estimate of the present cost of company shares using the app.
Chaka's dashboard allows you to track your investments with a feature to see how much you've gained or lost since acquiring the shares.
Features
Chaka offers a finance calculator to calculate live shares and see their current pricing
The dashboard is equipped to track your investments and see how much you gained or lost
Flexibility to invest in both local and global stocks without any barrier.
Local equities are registered and protected by Nigeria stock exchange (NSE) and Central Securities Clearing System (CSCS)
All global equities are offered through a US brokerage and are protected by the US Securities and Exchange Commission (SEC).
Offers mobile app for both Android and iOS users
Download Chaka and iOS app
15. PayDay Investor
Payday Investor is a platform that allows you to save your money towards a goal and still get better returns on investment.
The investment platform is more of a bank-type model, in which you save your money with PayDay with a target in mind.
However, the PayDay investor offers a better interest rate over your funds. Besides, your dividends are not taxed.
With a team full of finance experts with over 20 years of experience, the PayDay investor app helps make the best investment decision for your capital.
Besides, within 24 hours of funding hour payday investor account, you begin to see your interest accrue and returns are paid every quarter into your wallet.
Below are the key features of why it is worth being on the list.
Features
Creating an account is easy and fundings will display within 24 hours of signing up.
Has a dashboard to keep watch over your returns and wallet balance
PayDay helps you make the best investment decisions for your funds.
Dividends are not taxed
Has a saving automation tool that automatically debits your account for a specified amount you choose to save.
Withdrawal requests are processed within 24 hours
Download and iOS app
Which is the Absolute Best Investment App?
Glad you asked! The answer depends on your investment skills and which of the investments you are much more comfortable with.
A glance through our list of best investment apps reveals that we have different apps with different investment plans.
There are agricultural investment apps, investment apps for trading treasury bills, Eurobonds, real estate, and many more.
We also have investment apps that give you access to foreign stocks and local stocks. The important question is where does your strength lie?
If you are knowledgeable in trading stocks, then you can consider trove which gives you the option to trade foreign and local stocks.
For agricultural investors, Farmcrowdy and ThriveAgric can be a starting point for you.
Ultimately, the bottom line is finding where your strength lies and diversifying your investment portfolios.
Don't Miss
Realme Narzo 10 Specs and Price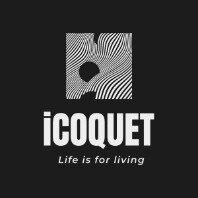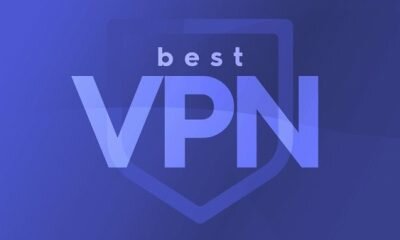 2020 6 Best VPN service to use
Getting the best VPN possible is an important part of the kit to keep your online life as safe as possible in...