Opera News Hub Lets You Write Articles and Get Paid In Nigeria
You can Write Articles and get paid in Nigeria on Opera News Hub
If you need Nigerian sites that pay you to write articles, you can check out Opera News Hub; an open platform that helps authors and bloggers create online content and share it with the fast-growing Opera user base of more than 350 million users worldwide and over 120 million users in the African countries.
Opera News Hub connects seamlessly with other Opera mobile applications like the popular Opera Mini browser and the standalone news app Opera News. This means that content creators who choose to distribute original content in Opera News Hub, will have a unique opportunity to reach a new international audience, increase their number of followers on social media channels, and run their online publication across the various Opera mobile products.
The user interface of the Opera News Hub is easy to use and allows content creators to set up their online content in minutes. After you signup, Opera News Hub allows you to create an article where you can edit the text and images according to the goals of your publication.
The platform's dashboard displays detailed information about the number of impressions, visualizations, and shares that your articles have. This information becomes valuable for content creators who are searching for detailed information that they can use to improve the monetization of their online content.
Revenue from articles you write on Opera News Hub will be generated based on the performance of your published content, and relevant statistics can be seen under the 'Monetization' tab.
Your pay will include 2 parts:
Traffic/Clicks bonus
Engagement bonus
Traffic bonus is calculated based on how many clicks one article get while
Engagement bonus is calculated based on how many engagements your article harvests in the Opera News platform: Share + Comment.
Many factors affect your posts' revenue on Opera News Hub, including but not limited to the type and quality of your content. If you can create original, high-quality content with an interesting premise that attracts the interest of users, you will be paid.
The better your content, the better your earning potential. You can keep an eye on the performance of your content under the "Content Library" tab on your Opera News Hub dashboard page.
You can visit the Opera News Hub now to get started!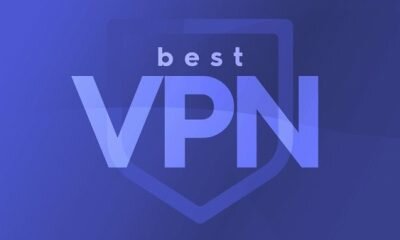 2020 6 Best VPN service to use
Getting the best VPN possible is an important part of the kit to keep your online life as safe as possible in...