Wirecard's missing billions weigh on the company's stock price
Wirecard's missing billions weigh on the company's stock price
June 25, 2020, 17:06
It appears that just under two billion euros were misrepresented in the accounts of German payment services company Wirecard. The company's board of directors has filed for insolvency proceedings in Munich on the grounds of mass indebtedness.
Just a few weeks ago, the company announced that it may have been the victim of fraud by announcing a delay in the presentation of its accounts due to a mismatch of no less than 2.1 billion euros, an amount which represents almost 25% of the company's total balance sheet.
Wirecard's CEO Markus Braun, who resigned last Monday, has been arrested for falsifying accounts. Several asset management firms have been reducing their positions in the company in recent months, and are now considering legal action against the German entity.
This is the first company listed in the DAX30 to go bankrupt in the history of the German index. It has been just two years since the company was listed on the Dax Xetra, and the company's share price has fallen by more than 90% since accounting firm EY refused to sign off on its 2019 accounts last week. The tax office has announced that it "will now look at all possible criminal offenses" with respect to Braun and the company.
As Wirecard files for insolvency, it is the first company ever in the German DAX to fail. This could weigh on the index so traders may want to review current positions in German equities and indices.
Admiral Markets continues to offer the trading of other companies' shares in the payment service provider sector:
Visa Inc. (class A) (V)
MasterCard (MA)
American Express (AXP)
PayPal Holdings Inc. ( PYPL)
Global Payments Inc (GPN)
Square Inc (SQ)
Adyen NV (ADYEN)
Source: Admiral Markets MetaTrader 5, #WDI, Monthly – Data range: from 1 March 2005 to 25 June 2020, accessed on 25 June 2020 at 4:30 pm BST. Please note: Past performance is not a reliable indicator of future results.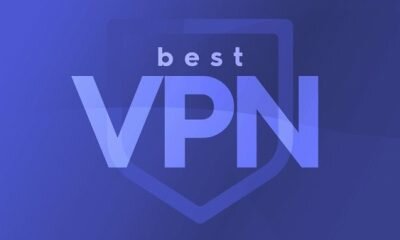 2020 6 Best VPN service to use
Getting the best VPN possible is an important part of the kit to keep your online life as safe as possible in...